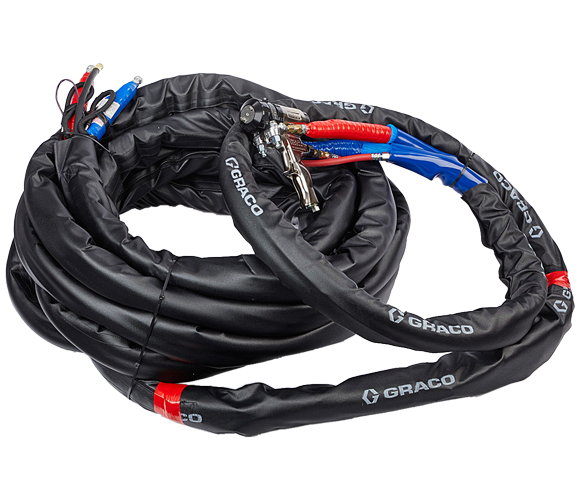 Graco Reactor heated hose
Graco's heated hoses are designed specifically for use with Reactor Equipment. Hoses are a key component to the total system, making it important to achieve accurate and uniform heating for the best application possible.
The hoses are available for 138 bar/2000 psi and 241 bar/3500 psi. Use original parts from Graco for best performance. Would you give your hoses extra protection and longer life, more of Graco's standard hoses can be ordered with wear protection Xtreme-Wrap Scuff Guard. We can also deliver standard protection for hoses.