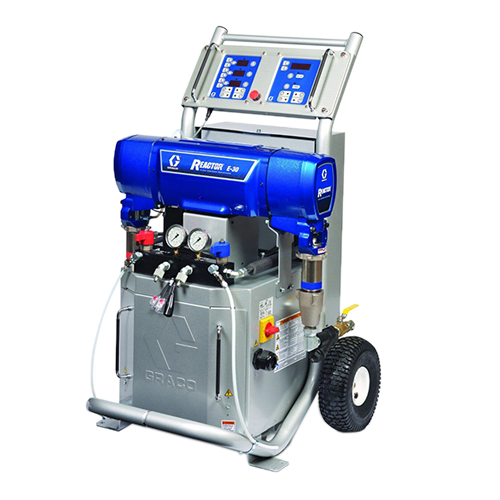 Graco Reactor E-30
The electric top seller
Graco Reactor E-30 is a well proven and reliable machine for spray foam insulation and roofing projects. E-30 applies up to 13.6 kg per minute. Graco's Reactor E-30 is considered to be a true classic for professional foam insulation.
The following features are included:
Digital heat and pressure controls – allows you to program the temperatures and pressures and monitor how the machine is working.
Horizontal positive displacement pumps – easy to serve and provides smooth transitions to
maintain the best performance.
Powerful hybrid heater-heats up the material quickly and maintains the set temperature, even while spray foaming with a maximum flow.