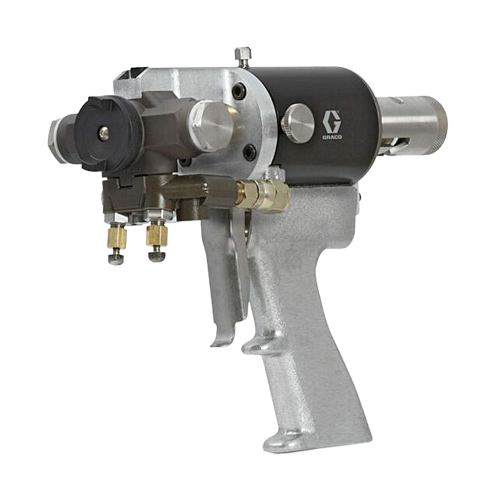 Graco GX7-400 and GX7-DI
Mechanical cleaning guns for plural-component color
Graco GX7 is designed for plural-components and polyurethane applications in low to medium volume.
Graco GX7-400-gun has a relatively short stroke. This is important when spraying with fast curing polyurea. The shorter the time the material is in the gun, the better.
Graco GX7-DI-gun achieves a direct penetration mixture, which gives a superior surface finish for polyurea applications. Great mixing and pattern control with its unique internal impingement mixing design. Designed to handle the toughest job-site conditions.