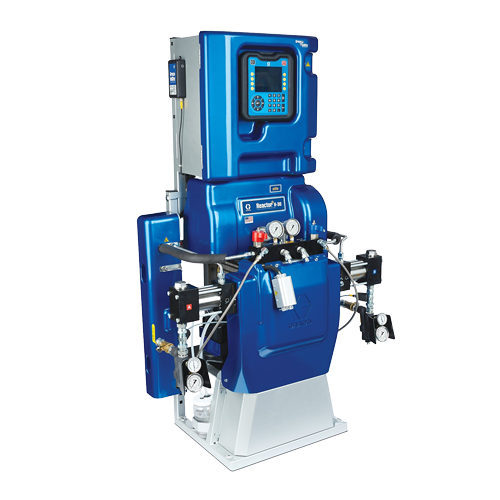 Graco Reactor 2 H-30
Best seller for polyurethane foaming insulation
Graco 2 H-30 represents the next-generation technology for polyurethane spray/injekt foaming insulation. We believe that 2 H-30 will become the new bestseller for highly efficient foam application and roofing projects. With Graco 2 H-30, you can apply up to 10.5 kg (23.14 pound) polyurethane foam per minute. The machine is equipped with Graco InSite, which provides real time monitoring of your workflow.
What the Graco 2H 30 hydraulic system can do for you:
Dependability – durable, robust, longest life polyurethane foaming system
Reduce downtime – allows for longer time in between periods of required maintenance
Increase your daily productivity – the Graco 2 H-30 is capable of extremely high duty cycles.