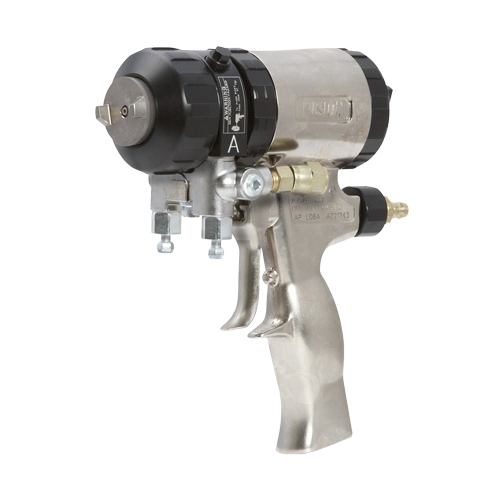 Graco Fusion Air Purge
Popular spray/injekt polyurethane foaming gun
The fact that Graco Fusion AP has become one of our top seller is no coincidence. With its robust mixer and durable side seals, the Graco Fusion Air Purge is designed to minimize maintenance and downtime, which means maximum sprint time. In addition, it provides a better mix.
Graco Fusion Air Purge has many advantages:
Easy cleaning of nozzle and other parts.
Durable side seals for less maintenance time.
The mixing chambers can be easily replaced without tools, via the Quick-release fluid housing.
No tools needed to clean and maintain seals and mix chamber, thanks to the hand-tightened front cap.
The handle is ergonomically designed to achieve more comfortable working days.