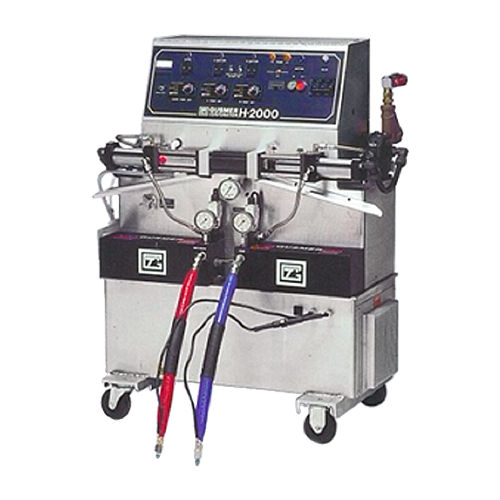 Gusmer H-2000E/H 3500
Spare parts for Gusmer H-2000E/H 3500
Classic Gusmer are known for their reliable quality. This machine is hydraulic and built
for spraying plural-components material with high viscosity and material that is hard to mix.
Gusmer 2000 provides automatic control of temperature and ensures that you can squirt with consistently high quality. Basic machine Gusmer 2000 can be upgraded to 3500 psi.