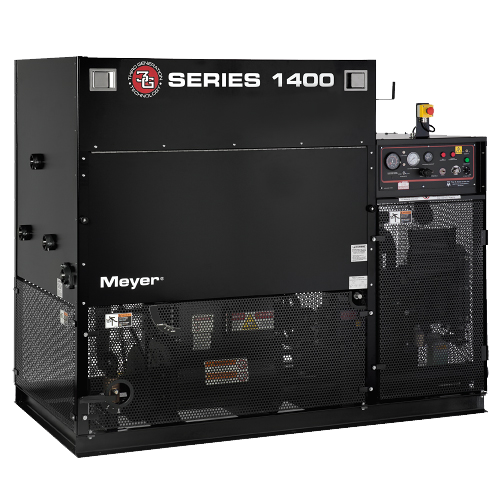 Meyer 1400
The fastest fiber blowing machine
If you are looking for the highest possible production capacity, we can recommend Meyers 1400-series. 1400-the machines can handle all types of loose wool material with unrivalled capacity for open spaces and with amazing accuracy.
1400 series are also designed to provide a uniform distribution of the material and to cause as few and short downtime as possible. For example, Meyer's system for rapid change of feeder gums that you can do this in just a few minutes.
The 4-speed gearbox enables you to control the input tray with great flexibility. The feeder door electrical control sits on the control panel for easy access. Also, levers and other controls are easily accessible without a veil of security devices.
Finally – 1400 series is backed by the most comprehensive 2-year warranty. Reliable 1400-series will, however, be able to be a workhorse for many years even after this.